Adonel Celebrates First-Ever Company-Wide Retreat
We Are Adonel! Nosotros Somos Adonel!
Adonel Celebreates First-Ever Company-Wide Retreat
MIAMI – February 8, 2016 – Adonel is a company that truly believes in what it says. As the slogan states, Adonel has been "building relationships for 30 years." The word "relationship" is the most integral part of Adonel's brand and corporate message. And relationships that have been built within the company are no different!
In an industry-changing decision, Adonel Concrete hosted all of its 220 employees this month to its first-ever company-wide retreat at the Kovens Conference Center at Florida International University's Biscayne Bay Campus. With six break-out sessions, two keynote speeches and many surprises and announcements, Adonel was proud of this milestone day-long event.

Adonel Founder and CEO Luis Garcia welcomed the company's 220 employees with a motivating and inspirational speech about the company's humble beginnings and how hard work by so many of those in the room has paid off over the last 30 years. "We are Adonel"and "Adonel Strong" were key messages used throughout the day to voice the company's leadership culture: One Team. One Vision. One Goal.
In addition to a very personal one-on-one session with each and every single employee, Luis Garcia also showed his commitment to Adonel employees by making major announcements in appreciation programs such as driver recognition on trucks, free English classes, milestone anniversary awards and a brand new Adonel Scholarship Fund.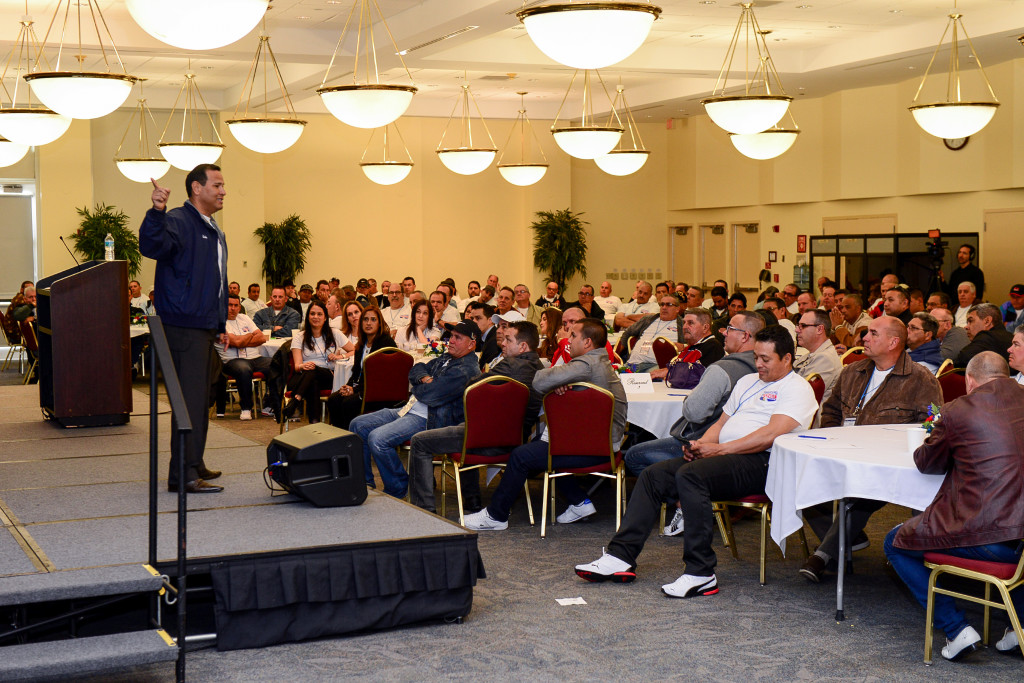 With 12 concrete plants and two block plants across Florida, and three more concrete plants in Haiti, it can be a difficult task to reach all of Adonel's 220 employees at the same time. Yet, on February 7, Adonel's leadership made it happen.
For the first-time ever, every single Adonel employee was under the same roof. Six different groups of about 37 employees were mixed to make sure that co-workers from across every department and location could mingle with colleagues whom they may have never met before. Activities to bring them closer together included an exercise in teamwork led by Customer Service Manager, Sandra Gonzalez Navarro and a more personal conversational session, led by Operations Coordinator, Jessica Siquiera. Since the retreat, more friends have been made and employees have commented on how they now know many more of the faces that make Adonel who it is.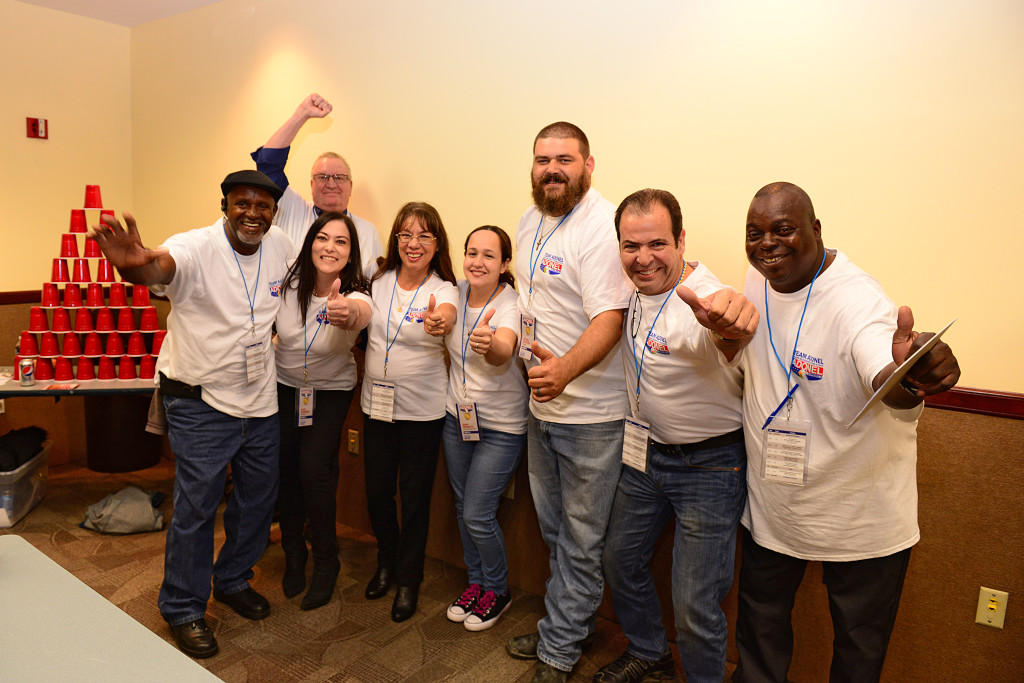 The Adonel Corporate Retreat's breakout sessions not only focused on team-building strategies and discussions, but it also made sure to highlight continued education as one of the event's priorities. Taking in the university campus setting, some of the day's six breakout sessions gave employees a chance to learn about aspects of the industry that not all employees may be familiar with.
 Matt Vazquez, Adonel's Quality Control Manager, led an in-depth lecture on all operations and technical needs at Adonel. Willy Izquierdo, Sales Director, gave many employees tips on how they can improve their communication skills both at work and in life. And Director of Operations, Deyanirhah Montalvan, hosted an engaging discussion about opportunities for career growth from within the company.
For more photos from Adonel's amazing corporate retreat, click here.
###
ABOUT ADONEL
Headquartered in Miami-Dade County, Adonel Concrete was founded in 1984 and currently has 12 concrete plants in Miami, Fort Lauderdale, West Palm Beach and Fort Pierce and two block plans in Palm Beach County. The company now also operates three plants in Haiti and is supplying concrete for a number of projects in Port-au-Prince.  It has more than 220 employees and a fleet of 150 trucks.